Monday's assignment was "in low light." Since I am learning all the fun new things my D600 can do, and since the low light capabilities are just light years ahead of my old D50, this was fun.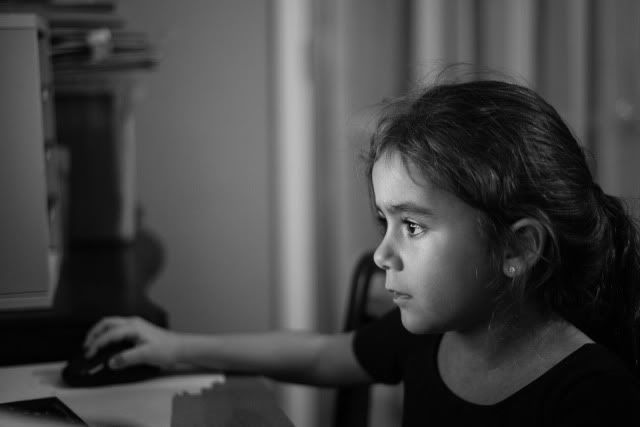 Mondays are always hectic because there are activities after school, but then we had a moment of quiet computer time and I was able to get a few quick shots of my daughter, entranced by her game. I liked this in black and white.
So today (Tuesday) I am supposed to be working on "nut." Should be fun.