Lots to work on this week and my creative juices have started to freeze up. I think it has to do with the temperature. TWELVE degrees this morning. Brrrrr.
Day 19: "Bright" - I'll admit that this photo was taken from the car, and I wasn't the one to press the shutter, but I did set it up and direct my friend to take it because the sky was so amazing. If we weren't on the PA Turnpike driving 65 mph, I might have pulled over to take the photo myself.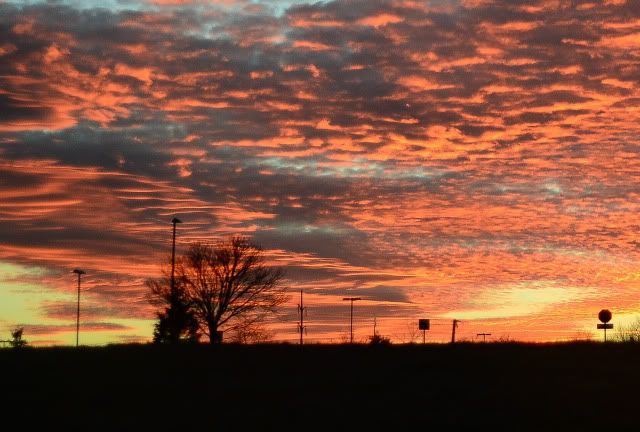 Here's one that I did take myself. We went to a very beautiful baby shower this weekend and Mr. Velveteen Rabbit was looking pretty "bright" as well, don't you think?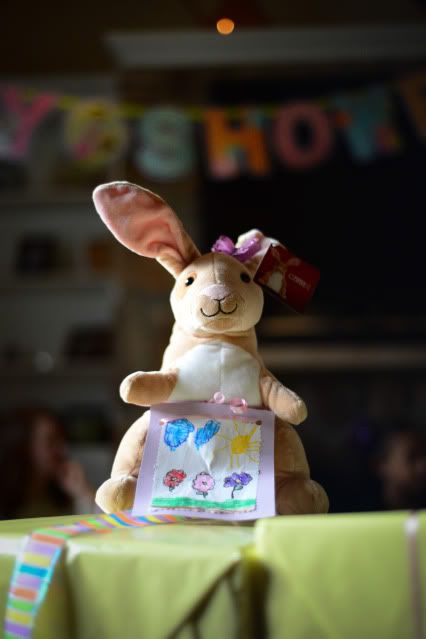 Day 20, "Playing." From the same baby shower, this baby was just the cutest little peanut, and sitting in a beam of light that was absolutely perfect. And just want to point out that I have had to use another site to host my photos because Blogger is not letting me upload (who knows why?) so some of these are losing a bit of focus/clarity and I am going to blame it on the hosting site. Baby's eyes are much clearer in the original photo.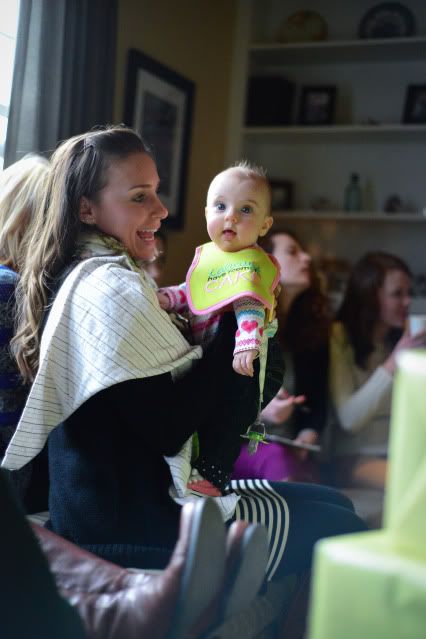 And since we are talking about playing, my girl is all about coloring these days. She made the card for our baby gift, didn't she do a great job?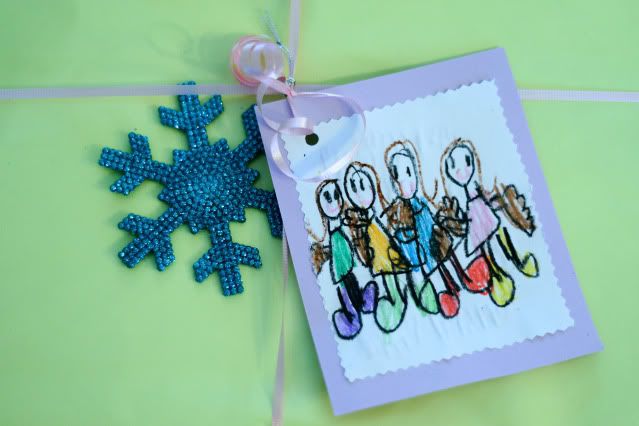 Day 21: Equal ~ my super white dog is equal to the snow, that is about all I could think of. OK, I did think of a LOT of other things, but my subjects were not so willing so this is what we have. A bit overexposed, I need to work on metering!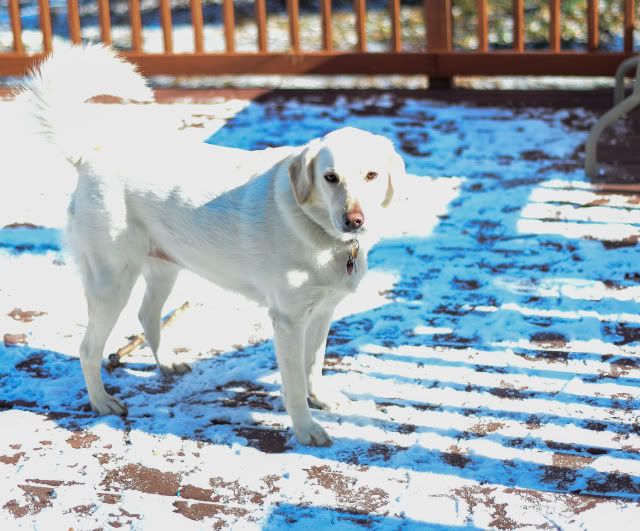 Day 22: "Frozen." Finally an assignment that fit the weather. I had big dreams. But instead I got a call that my girl was at the nurse's office with a fever. She still wanted to go and check out the tiny bit of snow we had on the deck. Took about 10 seconds until she was, indeed, "frozen."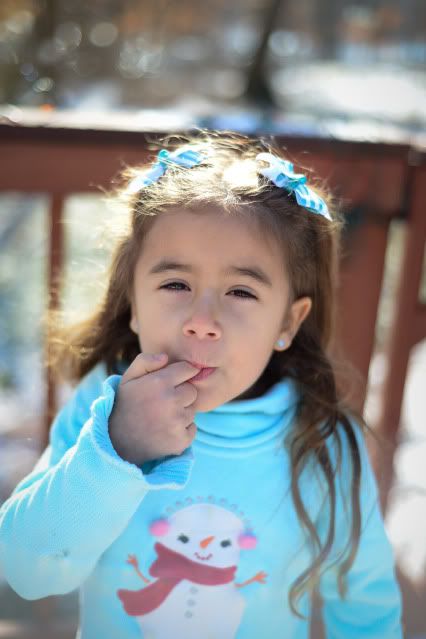 Today's theme is "snuggle" and tomorrow is "cold." I think I will go and work on that snuggle idea now. :)